Training & Placement Cell
of the University
There is a focused approach of the University towards persistent and multi-dimensional training of student's in-line with the industry expectations and establishment of industry sponsored labs for hands-on-learning. The Training & Placement cell facilitates the process of placement of students passing out from the institute besides collaborating with leading organizations in setting up of internship and training program of students. The Training & Placement cell provides the infra-structural facilities to conduct group discussions, tests and interviews besides catering to other logistics.
The cell organizes seminars and PDP lectures to generate confidence before campus placement. The industries which approach the institute for placement are: Core Engineering industries, IT & IT enabled services, Manufacturing Industries, Consultancy Firms, Finance Companies, Management Organizations and R & D laboratories.
Placement Contact:
Prof. Sanjeev Bajaj
Dean – Institutional Development & Career Services
Mob: +91 950 703 6729 | WA: +91 763 160 8805
Email-Id: sanjeev.bajaj@sbu.ac.in

Ms. Kasturi Hazarika
T&P Coordinator
Mob | WA : 95070 35963
Email-Id: kasturi.hazarika@sbu.ac.in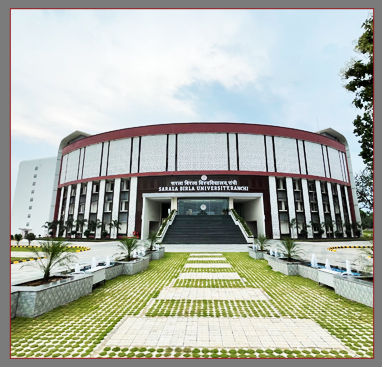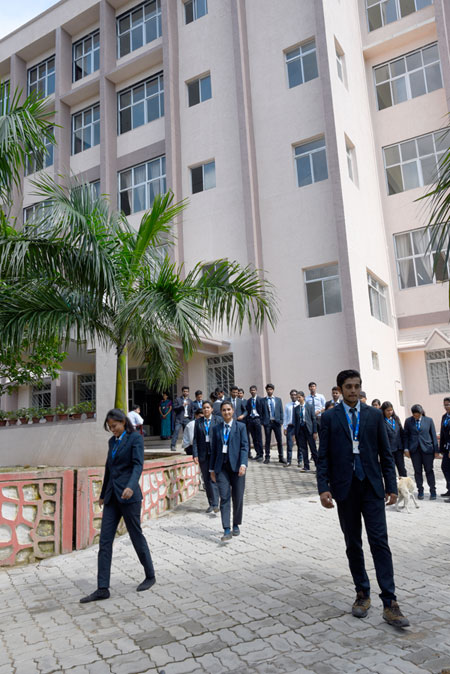 Some of the major activities of the Placement Cell are:
Organising On-and-Off campus interviews
Organising training programs like Personality Development Programs, Mock Aptitude tests, Group Discussion training and mock interviews
Co-ordinating Industrial Visits
Co-ordinating Project Placement for the Students
Supporting Technical Seminars, Conferences, Workshops etc., organized by various departments
Organising Student level  workshops/meets  with major Corporates
Organising Faculty Development Programs (FDP),  collaborating with companies etc
Facilitating Industry Institute Interactions by inviting experts for lectures, as members of Project and Laboratory evaluation panels, members of Selection Committees, etc.
Student Development Programs
Soft Skills Training
In today's dynamic and challenging business environment, the Career Guidance & Placement Bureau continues to work closely with industry fraternity, delicately balancing an appreciation of their customers' expectations with expectations of our vibrant students.
In addition to the college curriculum, we facilitate the holistic development of students through the following activities:
Teamwork through mini projects, technical and cultural clubs
Personality development and soft skills training through our flagship Prepare
The program aimed at pre-final and final year graduating students
We encourage our students to network with our alumni and successful entrepreneurs,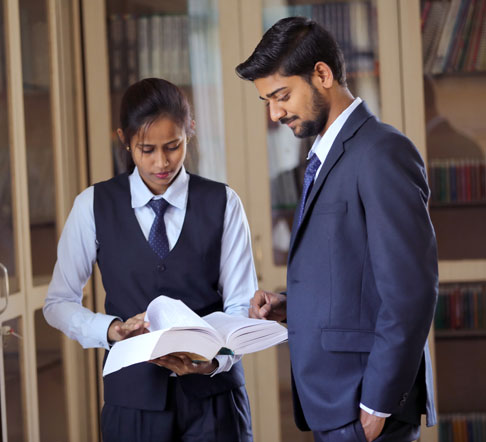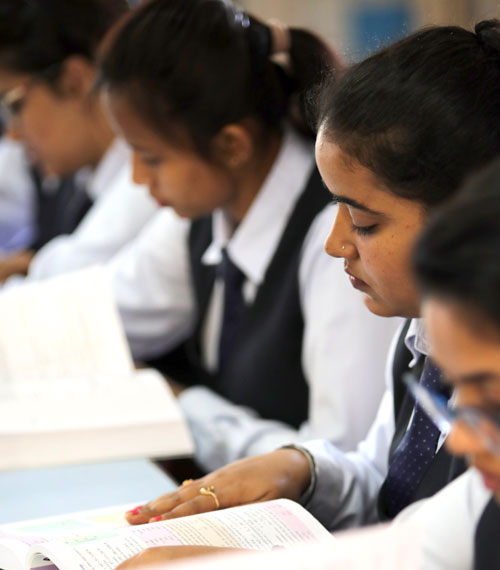 Student Centric Initiatives
Emphasis on Experiential Learning
Minimum of 3 mini projects every Semester
Learning with a unique learning platform: Maker Space
Recognition for exceptional projects
Nurturing Innovation and Entrepreneurship
Incubation center for students
Support for Patent filing
Guidance for Entrepreneurship Ventures
Collaboration with various funding agencies both Government & Private
Industry Specific
Exposure to the latest and cutting-edge technologies
Industrial Visits. Workshops, Panel Discussions
Expert Talks, Seminars, Symposiums, Computations, Exhibitions
Student Support Mechanisms
Individual Attention and mentoring for the students
Counseling from Professionals
Intensive coaching program
Additional tutorials for slow learners
A special orientation session for lateral entry students