Our
Cafeteria
At "Die Mensa," we firmly believe that exceptional nourishment cultivates exceptional minds. We take immense pride in being the vibrant epicenter of Sarala Birla University, providing a refined and inviting ambiance where students, faculty, and staff can unite to relish delectable cuisine, forge enduring connections, and fortify their bodies and spirits.
Our establishment transcends the conventional notion of a mere cafeteria; it represents a culinary sanctuary meticulously tailored to meet the diverse tastes and dietary preferences of our esteemed university community. With an extensive menu that encompasses an extensive range of tantalising options, from wholesomely invigorating salads and indulgent sandwiches to comforting traditional fare and global gastronomic wonders, we strive to satiate even the most discerning palates. Pioneering the promotion of local sourcing and sustainable practices, we meticulously select our ingredients to ensure unparalleled quality and nutrition.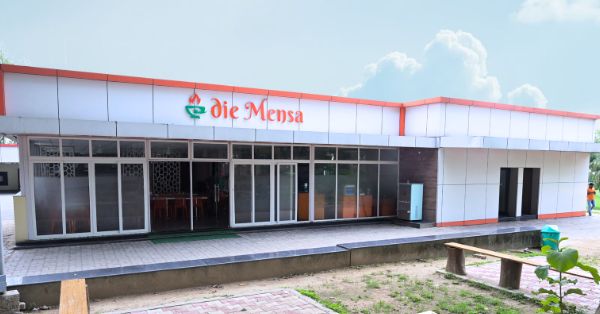 Understanding that a balanced diet is vital for fostering holistic well-being and scholastic triumph, our team of accomplished chefs and nutrition experts tirelessly endeavor to craft nourishing meals that delight the senses while bolstering health. Be it adhering to vegetarian, vegan, or dietary restriction-specific requirements, we cater to a diverse array of needs, offering a multitude of culinary solutions.
Emphasizing that dining is an experience beyond mere sustenance, "Die Mensa" champions the power of social interaction and communal engagement. Our inviting ambience provides the ideal backdrop for fostering a sense of camaraderie amongst students, faculty, and staff. Whether engaging in lively conversations over expertly brewed coffee or engaging in collaborative endeavors with colleagues, "Die Mensa" serves as an unparalleled hub for forging enduring connections.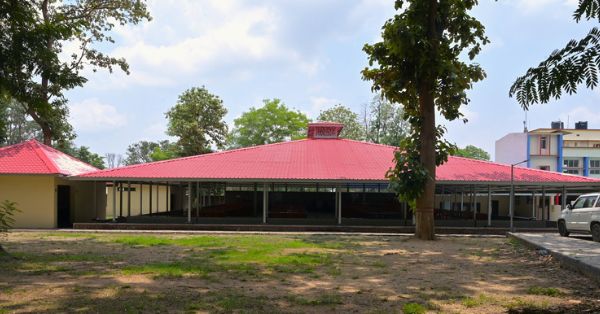 Uncompromising on hygiene and safety standards, we maintain impeccably clean and meticulously maintained bakery and live counters. Our diligent staff adheres rigorously to stringent protocols, guaranteeing that your dining experience is not only enjoyable but also entirely worry-free. We remain steadfast in our commitment to continually enhancing our services based on valuable feedback, ensuring that every encounter at "Die Mensa" surpasses expectations.
We eagerly anticipate the pleasure of extending our warmest welcome to you at "Die Mensa" within the esteemed Sarala Birla University. It is here that exceptional cuisine, conviviality, and academic excellence converge harmoniously. Join us in crafting unforgettable culinary adventures that will endure as cherished memories.